CANMAKE 享受趨勢!
!! "自然但時尚"的大地色系 just arrived
NATURE CAMP NAIL
2021.09.08 商品情報
For nails that look fantastic in the great outdoors!
On-trend muted earth tones
Photogenic glamping nails
---
---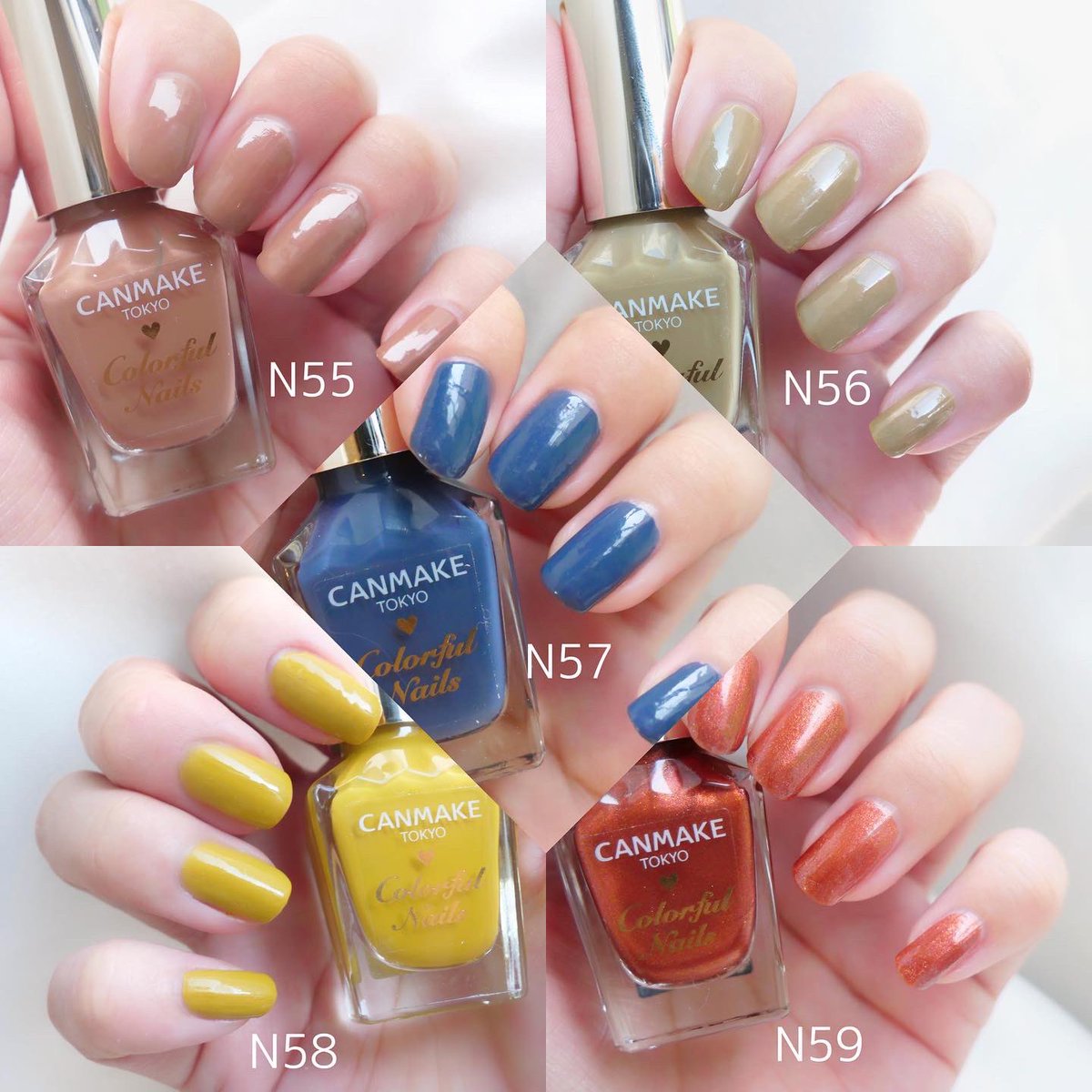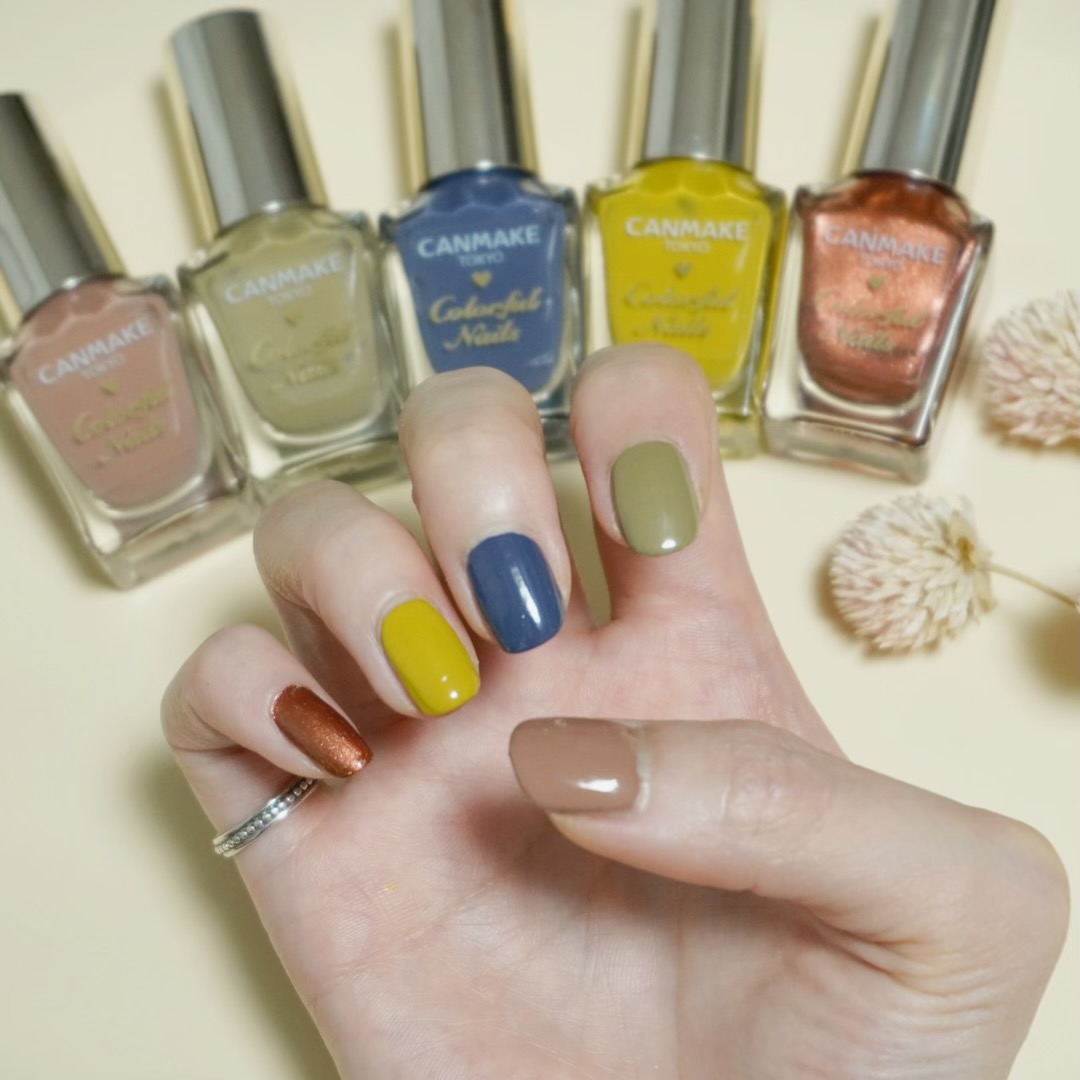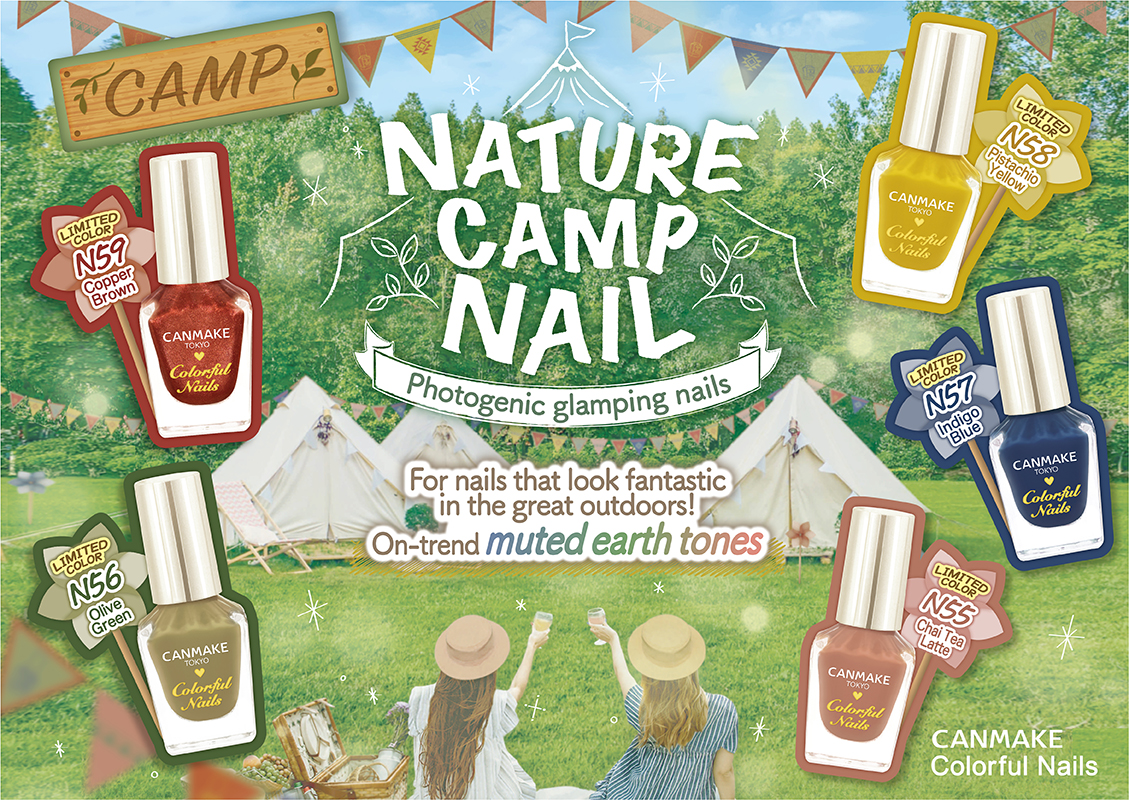 From the hugely popular Colorful Nails range
Have fun being fashion-forward!!!
New! Muted earth tones that look natural, yet stylish!

Glossy
Easy to apply
Quick-dryingIf you want to look photogenic, start with your fingertips!
Fingernails

⛺Pistachio nails
echo trends in the fashion world right now
【Colorful Nails N20.N58】
⛺Sophisticated moss green with accents reminiscent of pressed flowers【Colorful Nails N12.N20.N29 + nail art stickers】

⛺Create marbled nails with milky earth tones
【Colorful Nails N20.N29.N44.N55.N56】


Don't forget your toes!
Toenails
⛺Indigo blue is the perfect accent color for your feet!
【Colorful Nails N10.N20.N29.N57 + nail art stickers】
⛺A copper-toned French pedicure shows off your superb taste
【Colorful Nails N42.N55.N59】

⛺Get closer to the earth!
Nails in a sophisticated brown & marbled design
【Colorful Nails N14.N15.N20.N29.N42】

CANMAKE
Colorful Nails
N55 Chai Tea Latte An exquisite light brown.

Limited Color
N56 Olive Green ※
A sheer olive green.

Limited Color
N57 Indigo Blue
A subdued, dusky blue.

Limited Color
N58 Pistachio Yellow
A trendy pistachio yellow.

Limited ColorN59 Copper Brown :
An orangey-bronze that's not too flamboyant.


※Sheer formula lets you adjust the shade as you choose.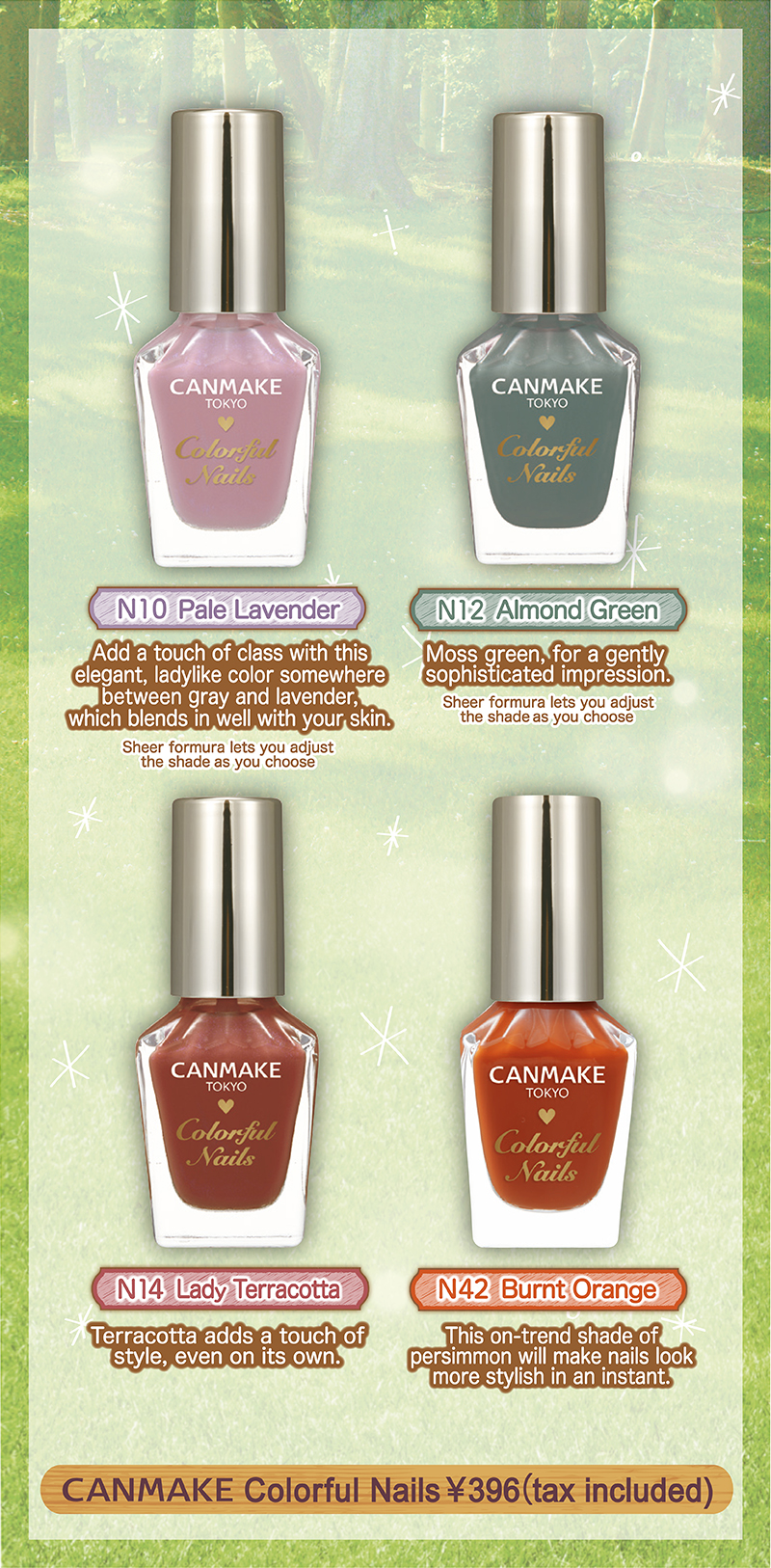 N10 Pale Lavender
Add a touch of class with this elegant, ladylike color somewhere between gray and lavender, which blends in well with your skin.


N12 Almond Green
Moss green, for a gently sophisticated impression.


N14 Lady Terracotta
Terracotta adds a touch of style, even on its own.


N42 Burnt Orange
This on-trend shade of persimmon will make nails look more stylish in an instant.
*Information current at the time of writing.