♡PINK BEACH NAIL♡ MADE IN FRANCE
2021.06.28商品情報
Enjoy summer, right down to your fingertips!!!
Juicy colors that sparkle in the sunlight ❤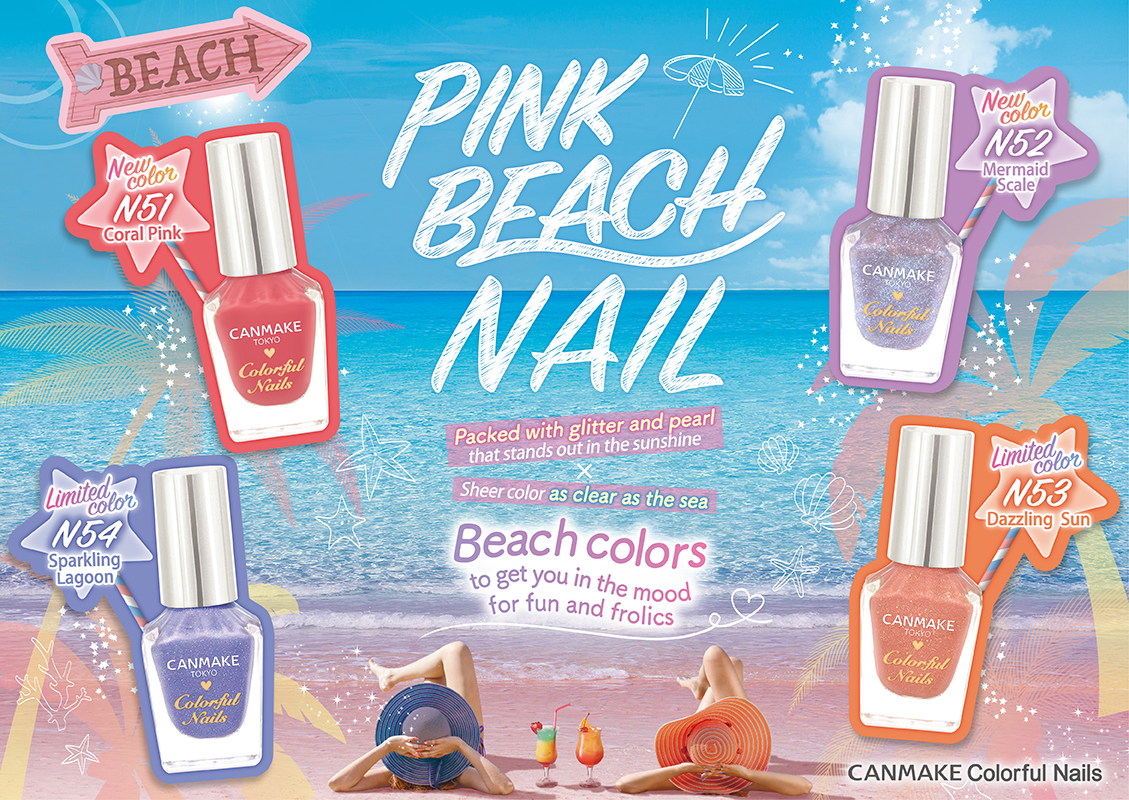 Packed with glitter and pearl that stands out in the sunshine × Sheer color as clear as the sea.

Beach colors to get you in the mood for fun and frolics.
Enjoy summer, right down to your fingertips!!!
Juicy colors that sparkle in the sunlight ❤

Fingernails

★Apply layers of color randomly for a complex sparkle.
Sea glass nails
【Colorful Nails N24.N28.N29.N32.N51.N52】

★Cool stripes add a point of interest.
Coral nails look bright and cheerful【Colorful Nails N25.N28.N29.N51】
★A vertical gradation with 2 sheer colors.
Mermaid nails glimmering with light-polarizing pearl【Colorful Nails N24.N28.N29.N32.N54】

Toenails
Stylish to the tips of your toes♥

★Simple, yet absolutely adorable.
Blue nails for grown-ups
【Colorful Nails N28.N52.N54】


★Vivid colors turn the party mood up to MAX!
Dazzling nails twinkling with glitter and holographic elements
【Colorful Nails N24.N25.N51.N53】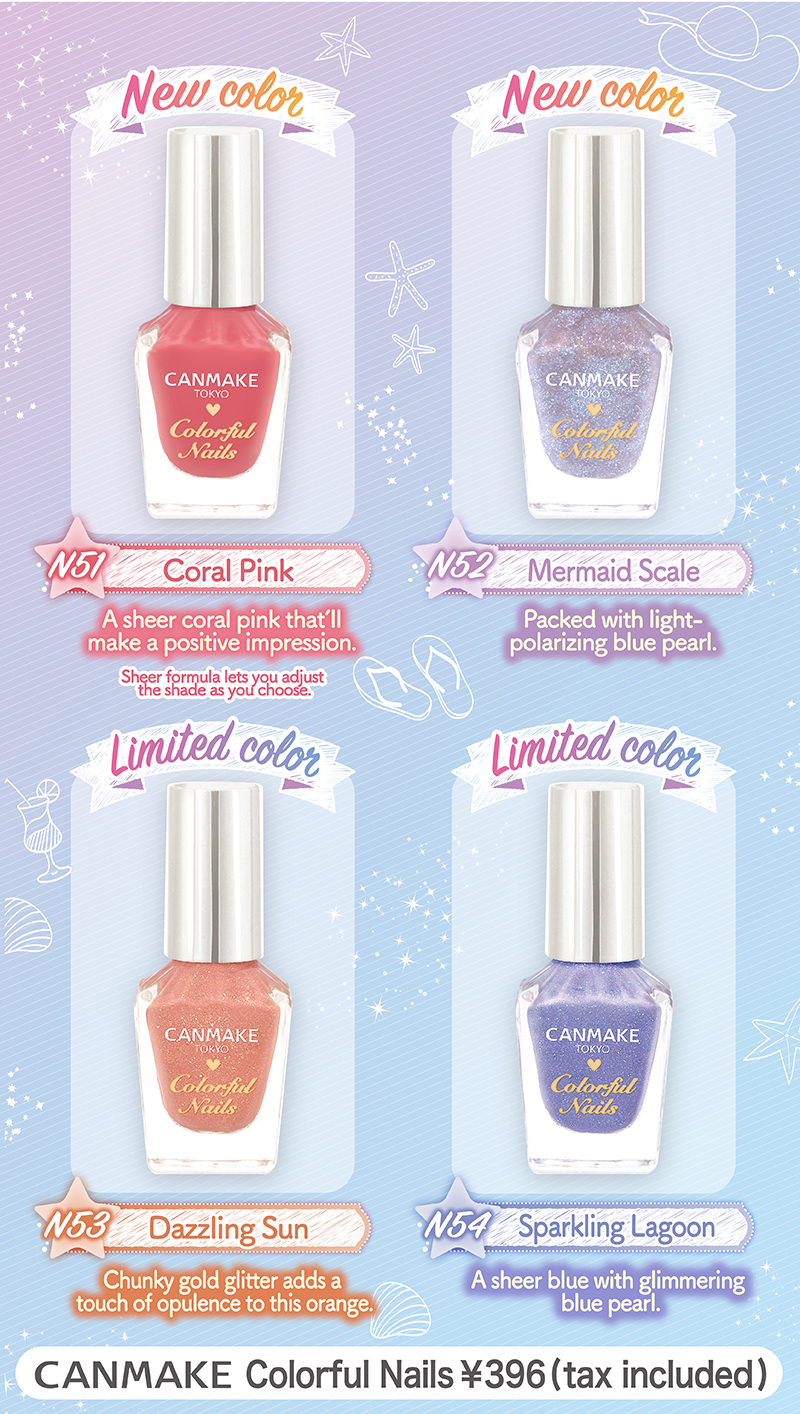 CANMAKE
Colorful Nails ¥396(tax included)


New Color
N51 Coral Pink※
A sheer coral pink that'll make a positive impression.


New Color
N52 Mermaid Scale
Packed with light-polarizing blue pearl.


Limited ColorN53 Dazzling Sun
Chunky gold glitter adds a touch of opulence to this orange.


Limited ColorN54 Sparkling Lagoon
A sheer blue with glimmering blue pearl.


N24 Twinkle Drop
Aurora holographic glitter adds impact, whether alone or as a top coat.


N25 Cassis Soda
A pink base crammed full of silver glitter, creating a shade with impact.


N28 Smoky Aqua※
A handy blue-gray that adds the perfect touch of style.


N29 Milk Syrup※
A rich, sweet, translucent white that's easy to apply.


N32 Misty Dream
The twinkle of light-polarizing blue pearl makes fingertips look dainty and translucent.


※Sheer formula lets you adjust the shade as you choose.