We've revamped Perfect Stylist Eyes! 2020 最新 JUST ARRIVED 【 Super HIGH DEMAND 】
高島網路 online pre-sale
首賣爆量銷售中!
高島全門市 11/23 正式上市!
盡 情 寵 愛 自 己~!獲 得 他 人 良 好 的 第 一 印 象
即使戴口罩也需要化妝,因為化妝不僅是女人對別人的一種禮儀禮貌,一種體現自身素養的外在形式,更是一種取悅自己,讓自己更加自信的表現形式。只有每天把自己打扮的美美的,更加自信&心情才會大好,才能幹好其他的事情,這樣既對得起他人更對得起自己。
CANMAKE 可愛‧愉悅‧想變得閃耀!For your Safety and Health
To: All valuable customer who buying CANMAKE QUALITY & SAFETY is our priority ,
a vicious copy of CANMAKE products appears in market,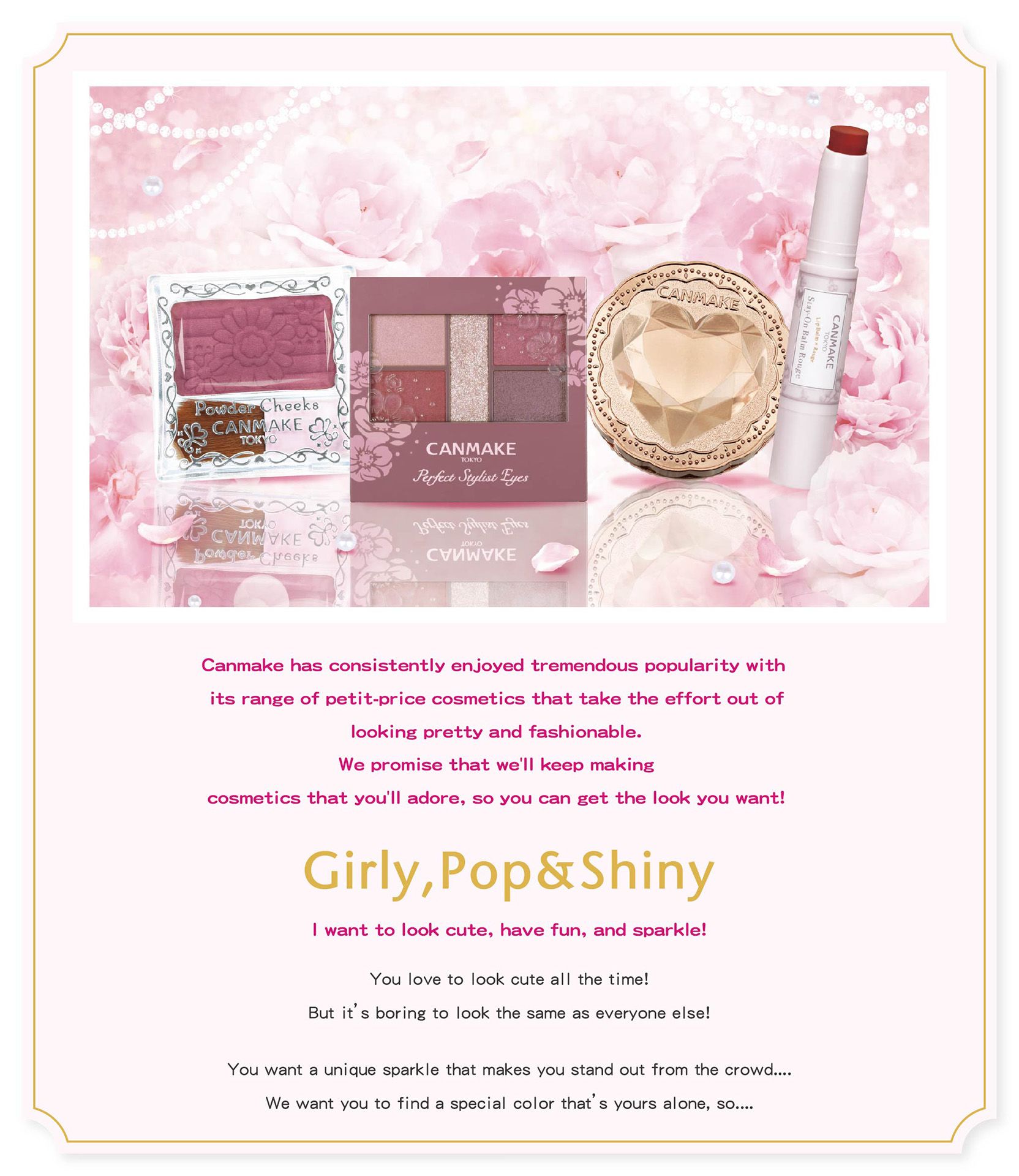 We've revamped Perfect Stylist Eyes!
2 ways to enjoy them!
Brown shades you'll want to use every day.
We've revamped Perfect Stylist Eyes!

✨This is what's new✨
・New package design
・Bigger mirror!
・Clingier glitter!

Clockwise: A+B+D Anticlockwise: A+C+D

Just choose according to your mood‼
Look out for the ad on TV!!
CANMAKE
Perfect Stylist Eyes¥858 (tax included)

【Shade worn by model】【New color】
23 Almond Canelé
Versatile shades suitable for all occasions.

02 Baby Beige
A natural shade that melts into your skin.

10 Sweet Flamingo
Sweet and gentle feminine shades.

14 Antique Ruby
Classic shades offering sophistication and sexiness.

16 Double Sunshine
Healthy-looking shades with a scattering of sparkle.

18 Bitter Sweet Memory
Muted colors with depth.

19 Urban Copper
A red-toned copper-brown palette.

22 Apricot Peach
Fresh shades with hints of pink and orange.