New release Rosy rosa of 2 types of
"Multi-use brushes" that are easy to hold, easy to use, and easy to draw
---
New product information for summer 2023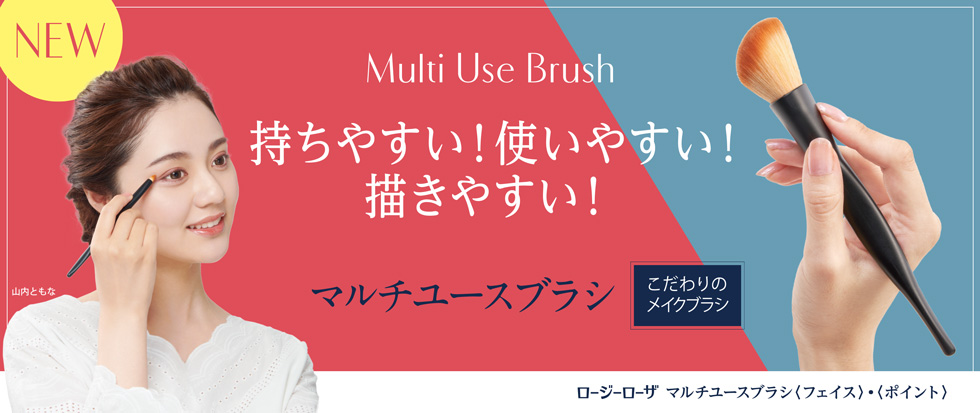 Easy to hold! user friendly! Easy to draw!
A face brush with an ergonomically designed handle that fits your hand
Multi-use brush <Face>
Product features
The soft and fluffy brush tip is gentle on the skin.
A powder-only brush that can be used on a wide range of skin such as face, cheeks, highlights, and shading.
The ergonomically designed handle is stable and easy to hold and easy to apply makeup!
The diagonal cut with different hair lengths on the front and back fits the face line.
If you want to apply it all over your face, we recommend using the entire brush tip.
How to use
Versatile multi-use

The powder spreads evenly and neatly on a wide surface of the skin.
Take an appropriate amount of powder on the brush, adjust the amount with tissue paper, etc., and then apply it to your skin by stroking it with the brush.
[Cleaning method]

●After use, gently wipe off dirt with a tissue paper or the like. ●If it gets very dirty, lightly shake it in lukewarm water diluted with a neutral kitchen detergent. ● When storing, be careful not to deform the tip of the hair.