Anyway, it's easy to apply! Mini brush eyebrow mascara
is now available ♡ 高島生活館上市 空運日本同步 just arrived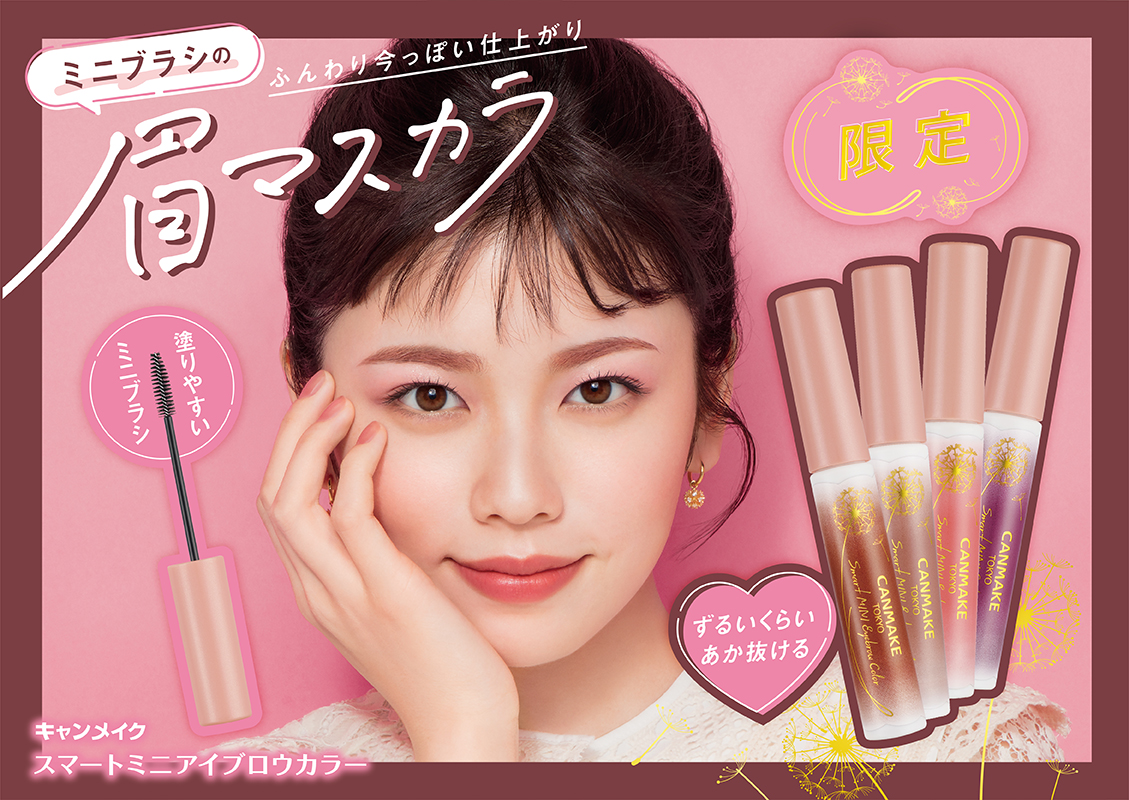 A new eyebrow mascara that will give you a fluffy and modern finish!
Two brown colors that are easy to use everyday
It's two nuanced colors that can be a seasonal face with soft color development!
It's not fair~♡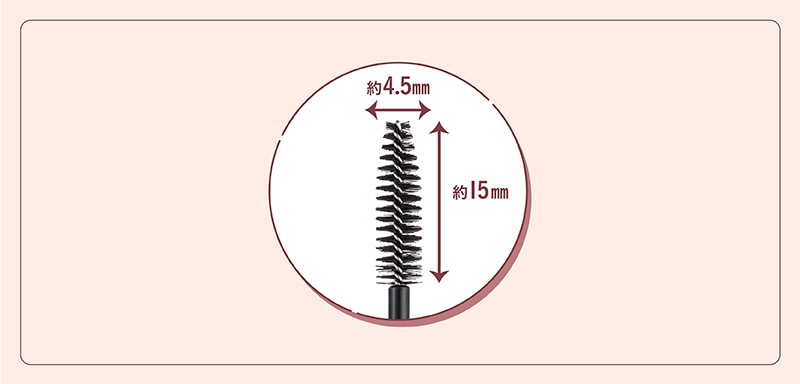 Anyway, it's easy to apply!!
Mini size brush
With a mini brush that can be used for a small turn, "I was born with these eyebrows!" For a finish like that♪
How to use smart mini eyebrow color

01 Draw your eyebrows with your eyebrow pencil or eyebrow powder.
02 Apply the hair upside down from the outer corner of the eyebrow to the head of the eyebrow.
03 If you apply it to trim it according to the hair flow at the end, the fluffy eyebrows will be completed ♡
CANMAKE Smart Mini Eyebrow Color
*Waterproof
*Resistant to sweat, sebum and rubbing
*Off with hot water is OK ※When using a single item
*Contains serum ingredients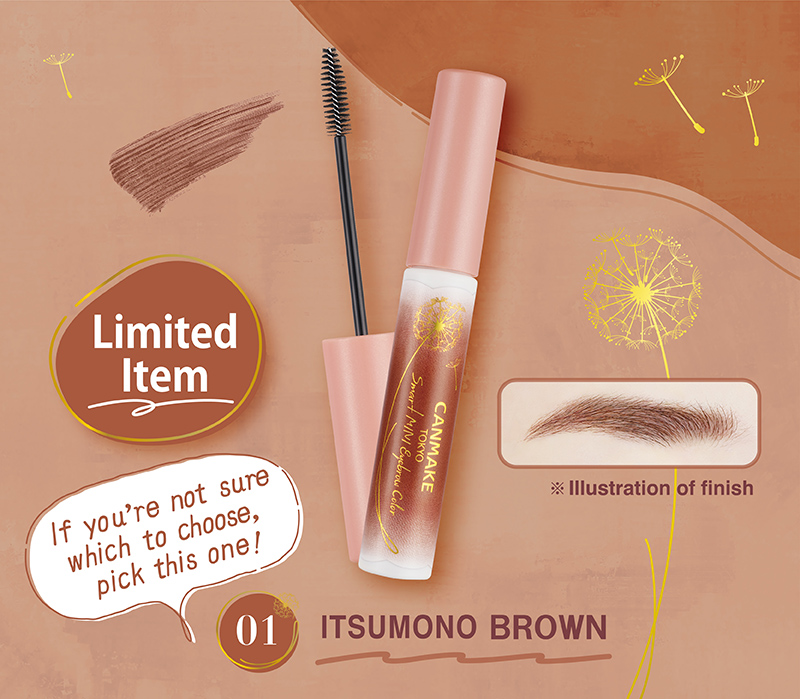 Limited Item
01 ITSUMONO BROWN
If you're not sure which to choose, pick this one.
A user-friendly red toned shade.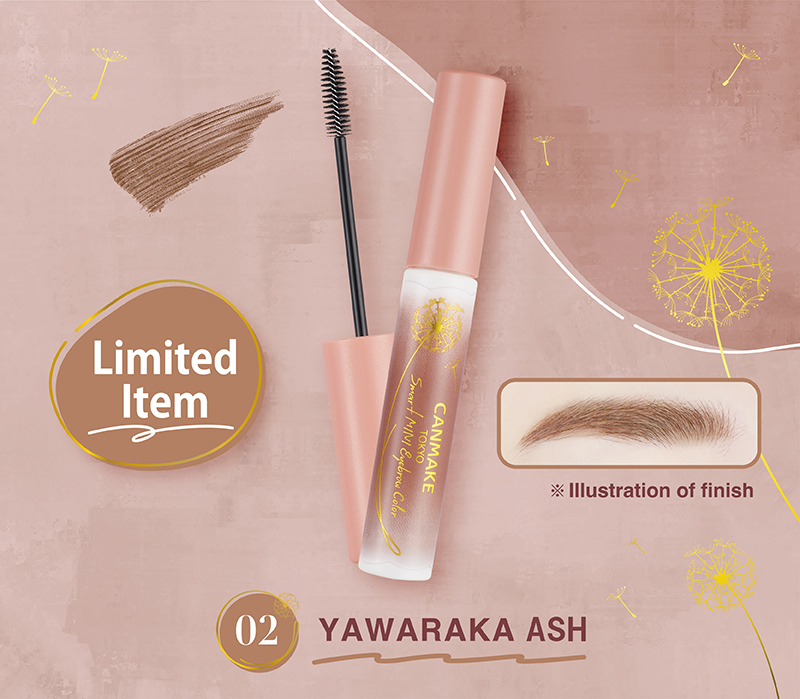 Limited Item
02 YAWARAKA ASH
A soft ash brown that blends in gently with your face, without harsh gray tones.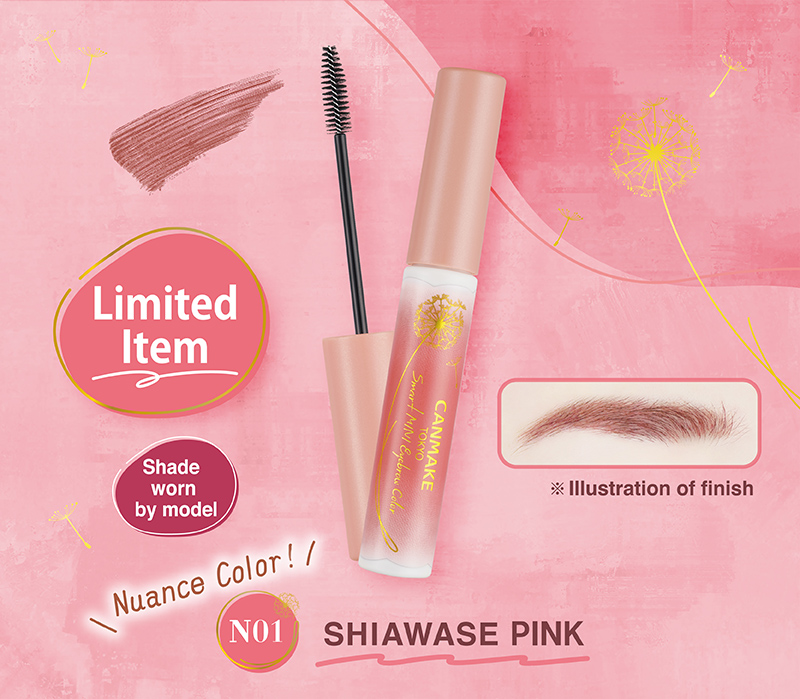 Limited Item♥ Shade worn by model ♥
N01 SHIAWASE PINK
A pretty pink that makes your expression look warmer and softer.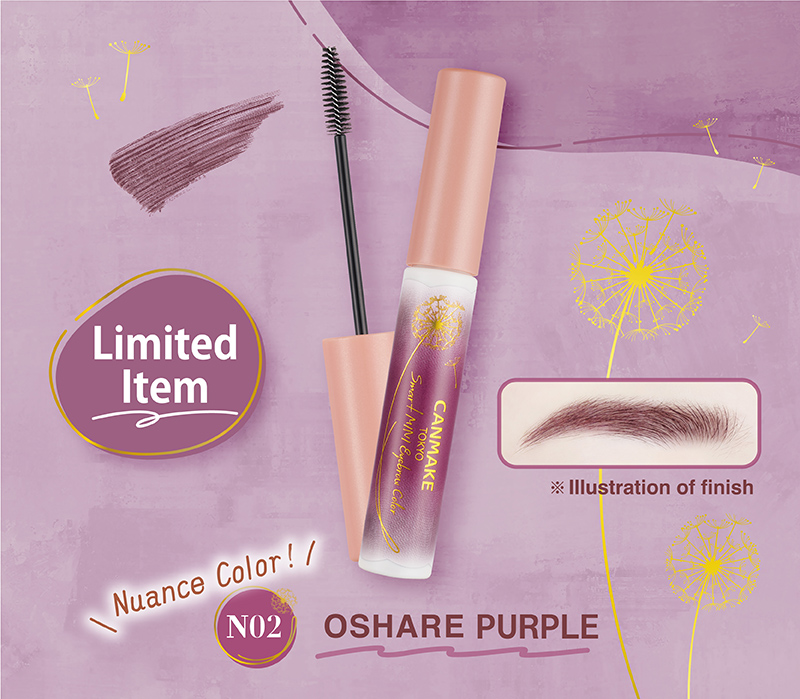 Limited Item
N02 OSHARE PURPLE
A stylish purple that brings out your translucence