Subtle shading for your eyes♡ Crafty nuance color
2022.06.30商品情報
Unlock the key to beauty! Crafty nuance color
---
---
---
---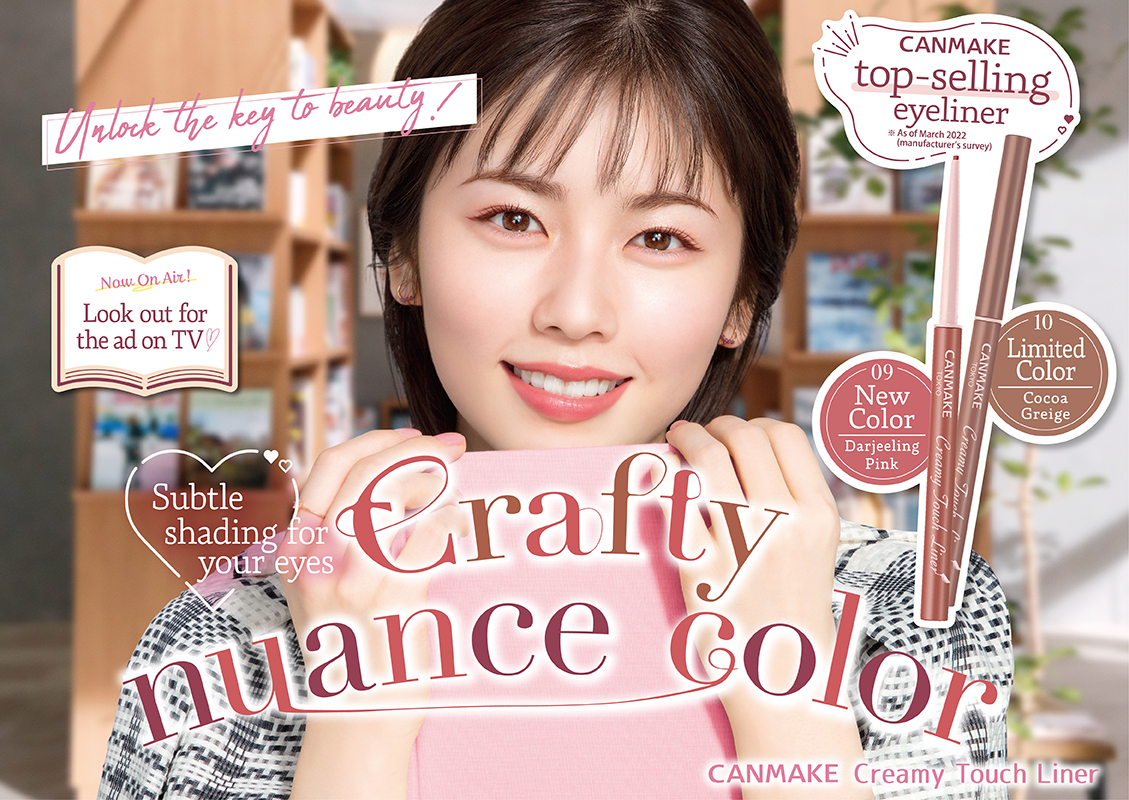 Try your hand at the invisible artifice ♡ approach to make-up with Creamy Touch Liner nuance shades!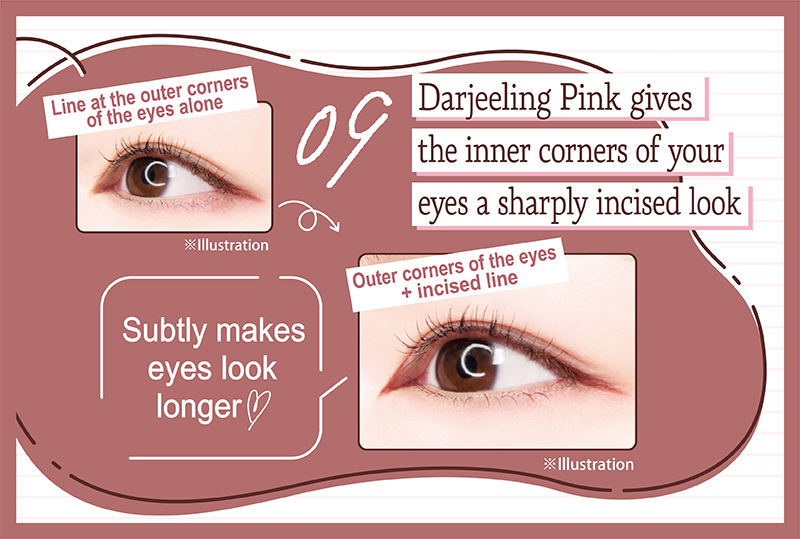 09 Darjeeling Pink gives the inner corners of your eyes a sharply incised look

Line at the outer corners of the eyes alone
Outer corners of the eyes + incised line
Subtly makes eyes look longer ♡

How to Use
Extend the inner corner of your eye a little toward the nasal root and draw a line like the head of an arrow pointing toward your nose.
*Illustration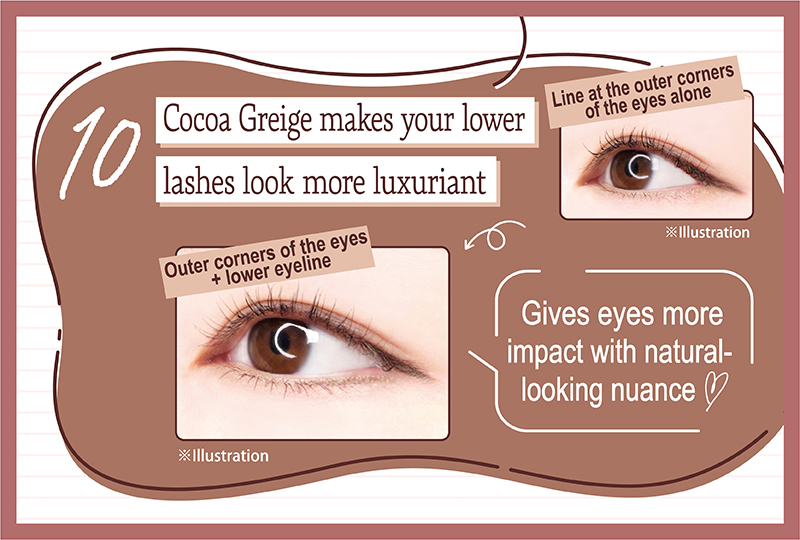 10 Cocoa Greige makes your lower lashes look more luxuriant

Outer corners of the eyes + lower eyeline
Gives eyes more impact with natural-looking nuance ♡

How to Use
Draw a line at the outer corner of your lower lid, as though filling in the gaps between your lashes.
*Illustration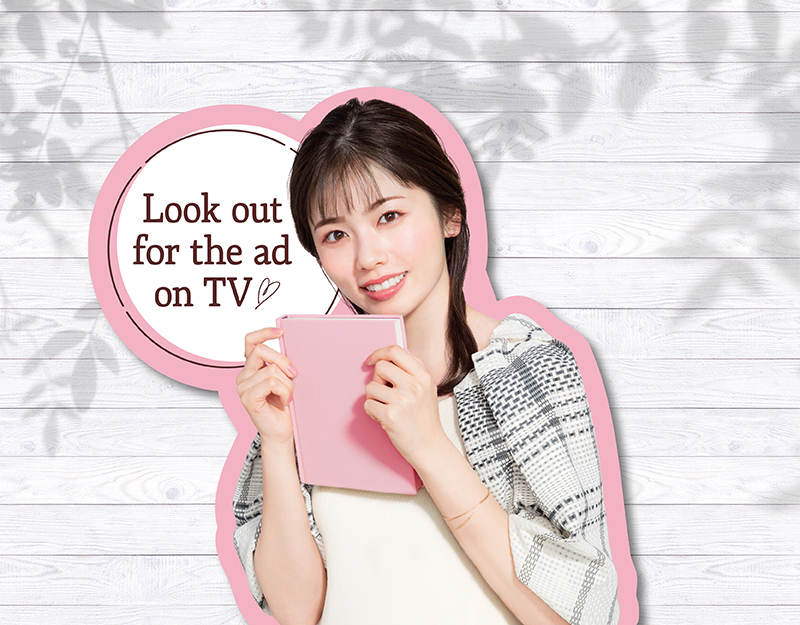 CANMAKE Creamy Touch Liner
Resistant to sweat, tears, sebum, and rubbing
Waterproof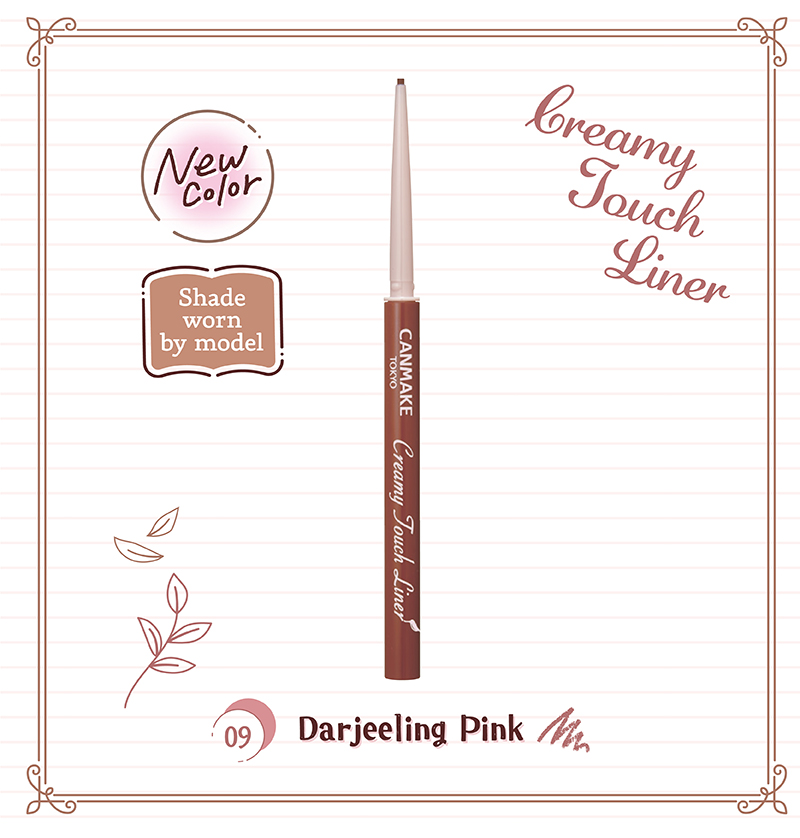 ♡New Color♡ ♡Shade worn by model♡
03 Darjeeling Pink
A terracotta pink that adds a rosy luminosity to your complexion.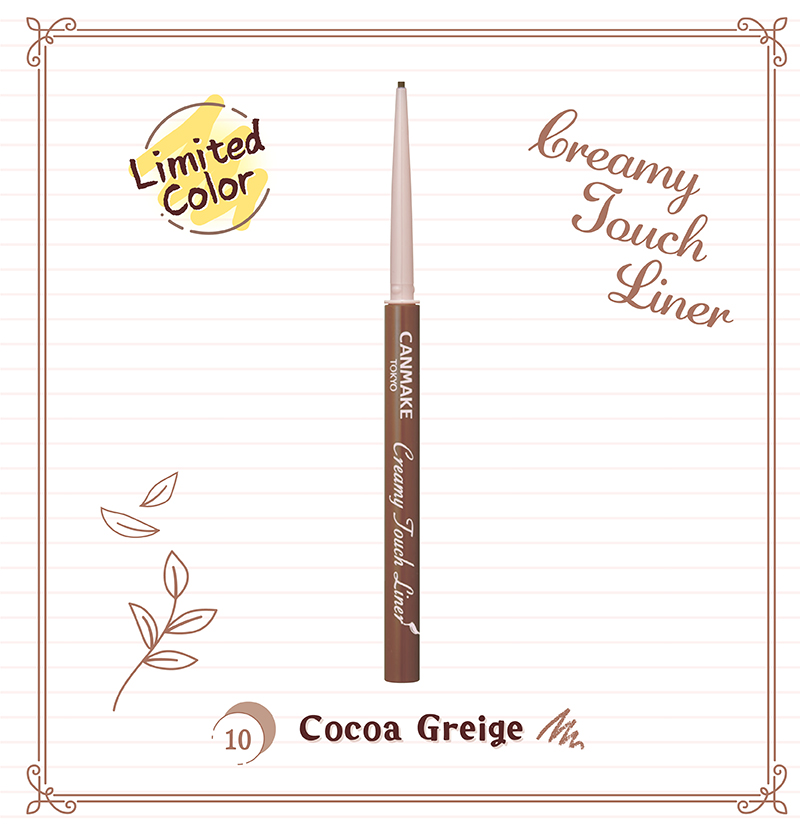 ♡Limited Color♡
10 Cocoa Greige
A pinkish-beige that creates nuanced shading.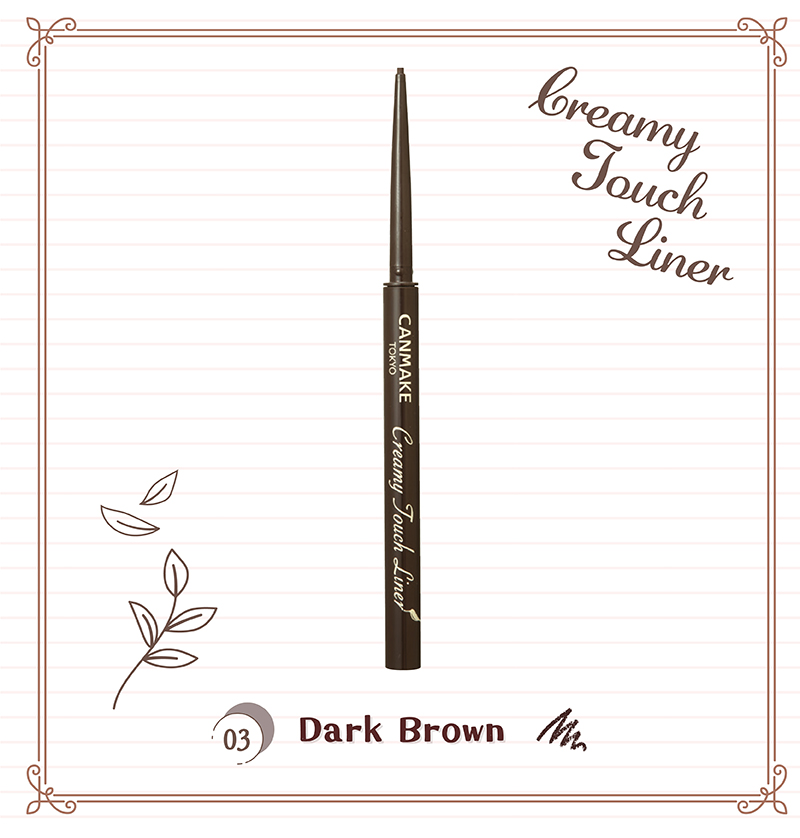 03 Dark Brown
A rich dark brown that softly sharpens up the contours of your eyes.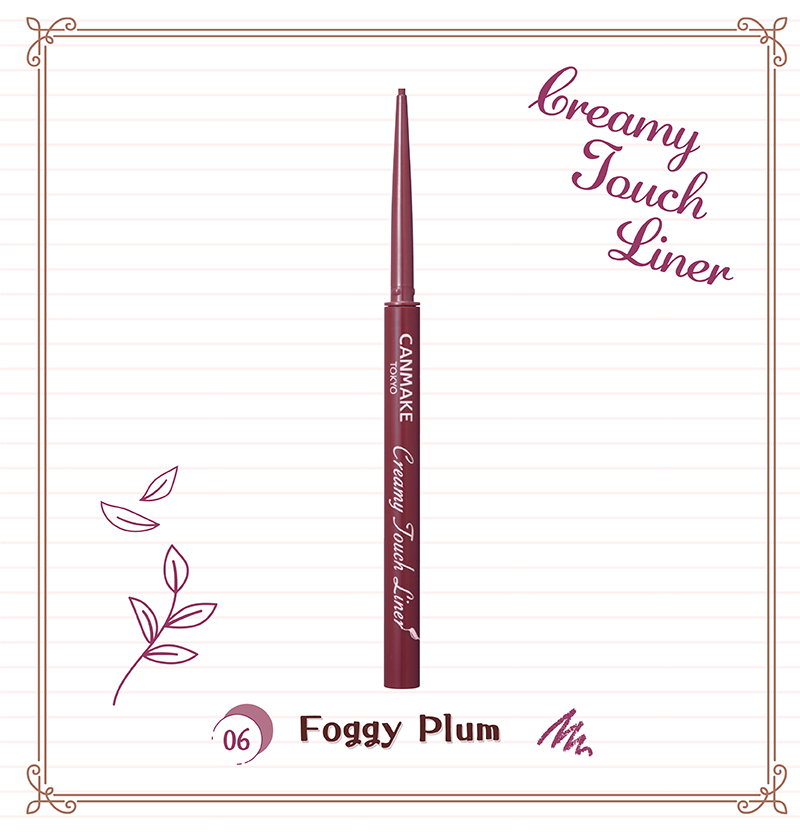 06 Foggy Plum
Mauve creates an air of sophisticated seductiveness.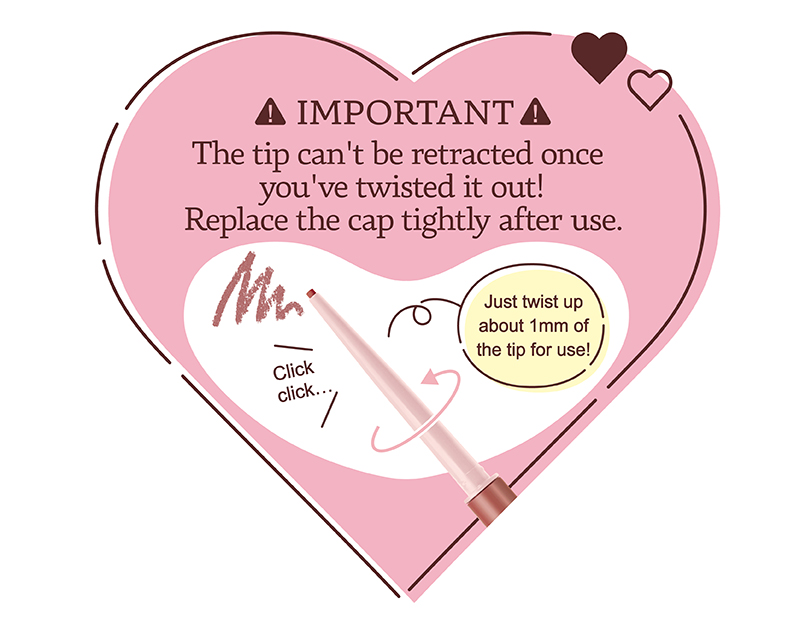 ⚠IMPORTANT⚠
Sophisticated luster that clings to your eyelids.
Translucently lustrous eyeshadow.

★ We also recommend applying A to the plump under-eye area and main color B or C to the outer third of the eyelid ♡

★ Use the shades singly or as a trio—it's up to you!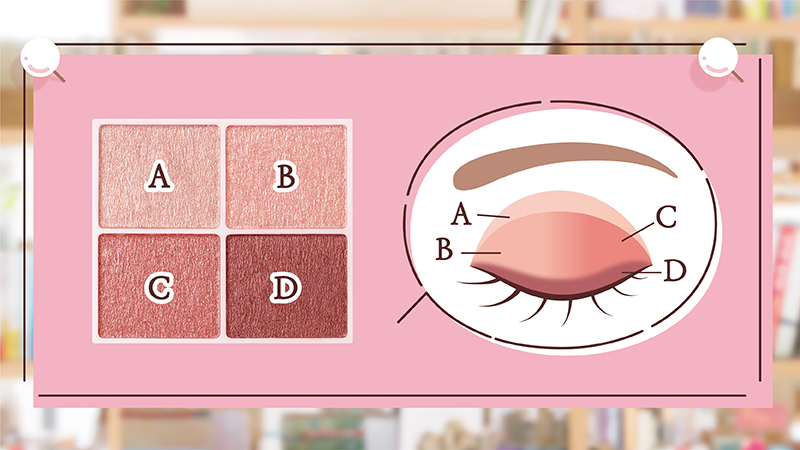 CANMAKE Silky Souffle Eyes

♡New Color♡ ♡Shade worn by model♡

10 Sweet Love Letter
Red-toned pinks for an adorable look.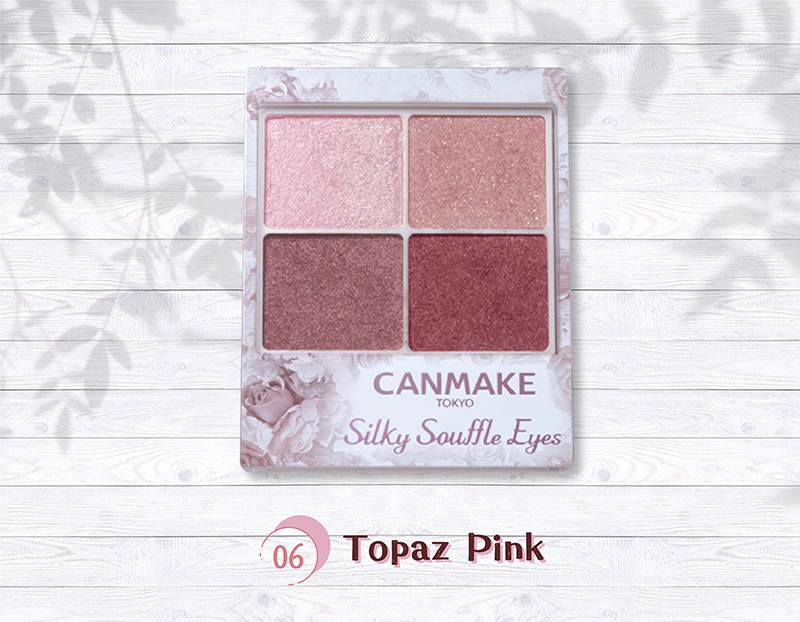 06 Topaz Pink
This dusky pink creates an air of ladylike seductiveness.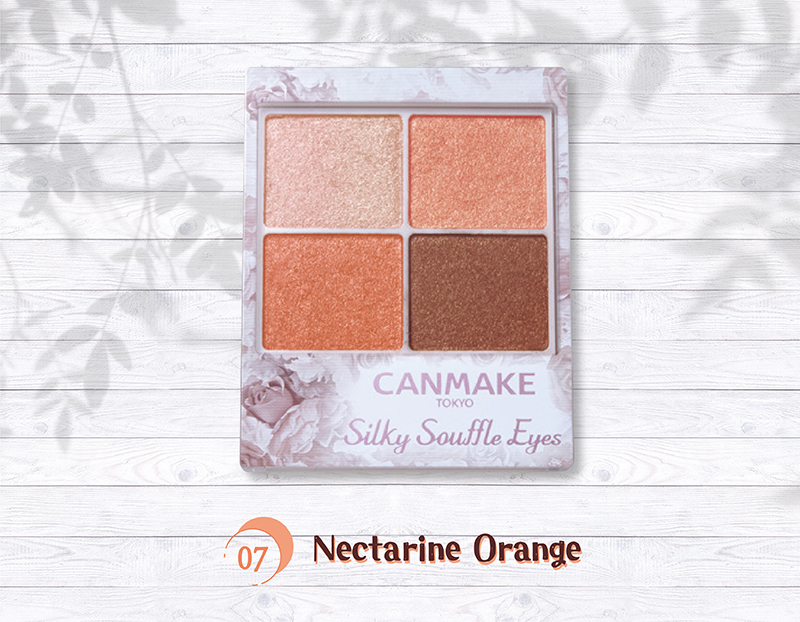 07 Nectarine Orange
Coral orange makes your eyes look brighter.
Recomended combinations ♡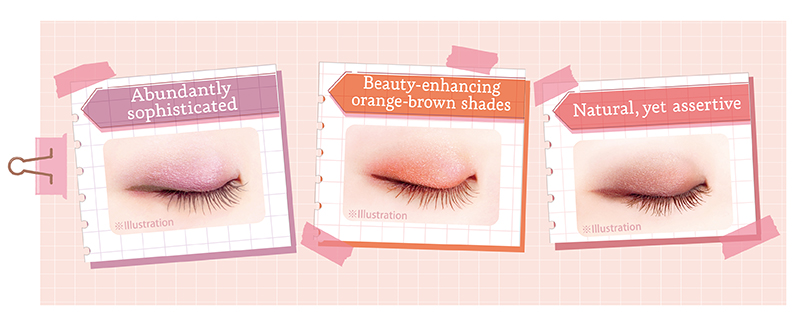 Creamy Touch Liner 10×Silky Souffle Eyes 06×Quick Lash Curler MG
・・・Abundantly sophisticated

Creamy Touch Liner 06×Silky Souffle Eyes 07×Quick Lash Curler BO
・・・Beauty-enhancing orange-brown shades

Creamy Touch Liner 09×Silky Souffle Eyes 10×Quick Lash Curler BR
・・・Natural, yet assertive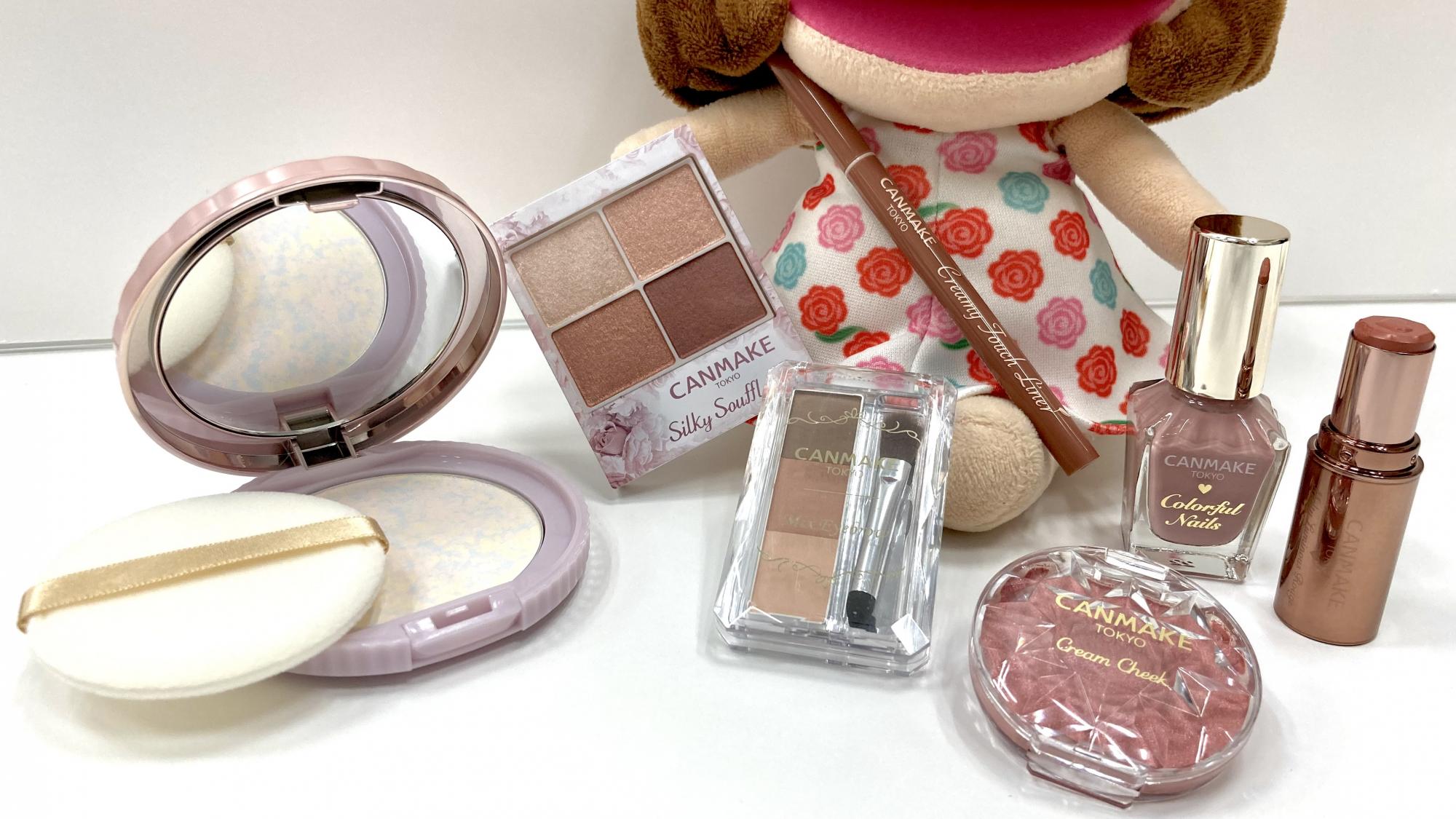 Creamy Touch Liner 09
Silky Souffle Eyes 10
Transparent Finish Powder SA
Cream Cheek(Pearl type) P02
Mix Eyebrow 09
Quick Lash Curler BR
Melty Luminous Rouge(Tint type) T02
Colorful Nails N08

etc...