Natural, yet with a sophisticated assertiveness♡
2022.05.20商品情報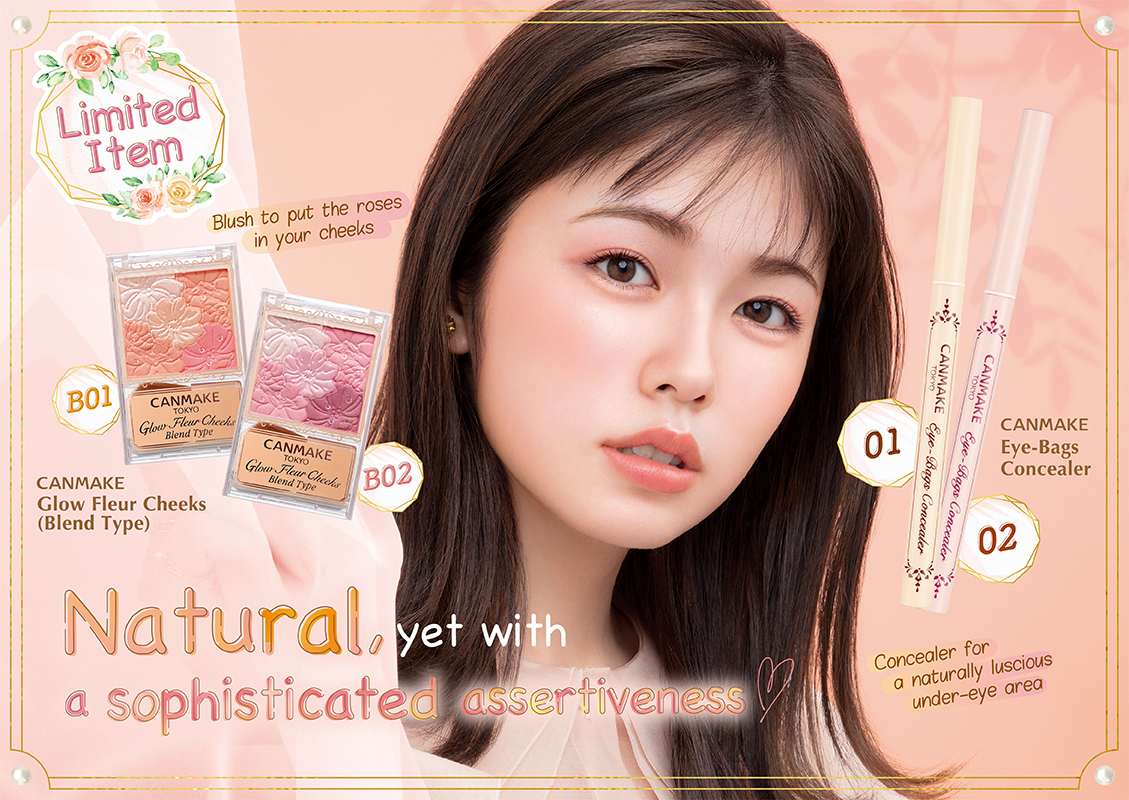 Together at last! Luminous sheen × Sheer matte.
A four-shade blush palette enabling you to mix and match to get your desired finish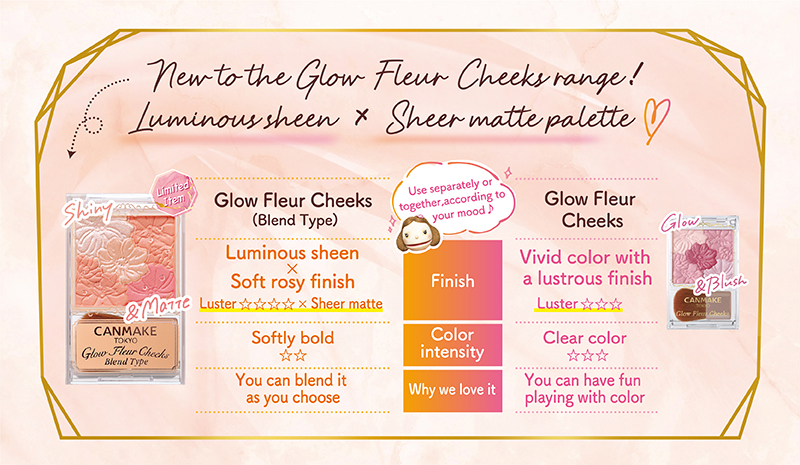 ❶Swirl the brush 2-3 times over the matte section to mix, then sweep on diagonally upward from the inner to the outer edge of your cheek.

❷Complete the look by adding a touch of the shiny shades below your pupils to bring out the luster ♡

You can use the shiny shades as a highlighter, too ♡
CANMAKE Glow Fleur Cheeks(Blend Type)
????Contains beautifying and moisturizing agents
????Comes with a super-soft blush brush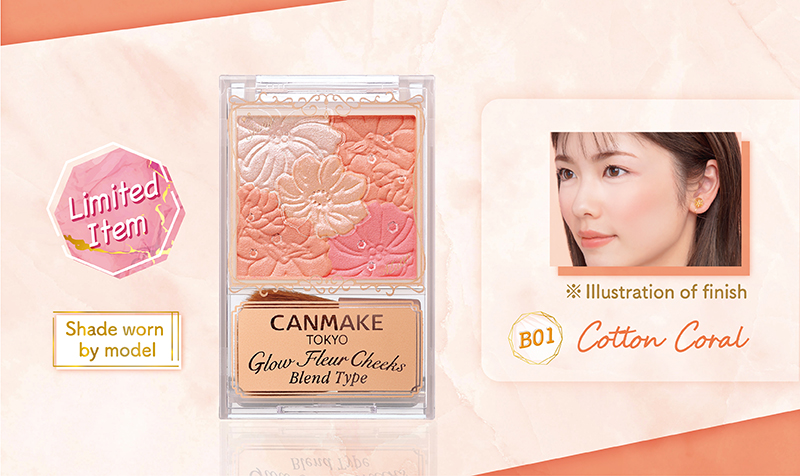 【Limited Item】【Shade worn by model】
B01 Cotton CoralA soft and dainty coral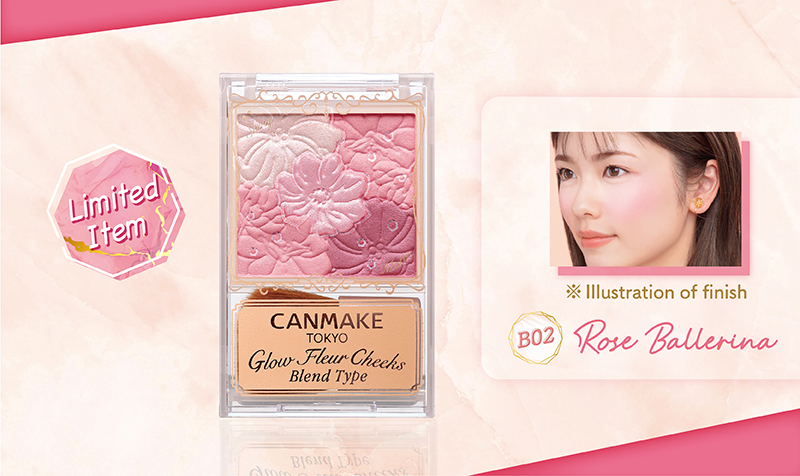 【Limited Item】
B02 Rose BallerinaA rose pink that helps you to assume a sexy, highly passionate air
Slim-tip concealer makes the under-eye area look naturally luscious
Important・The tip is very soft, so do not twist up more than about 1 mm for use.
・Please note that the tip can't be retracted once you have twisted it up.
・When you first start to use it, twist the holder several times until the tip starts to emerge.
CANMAKE Eye-Bags Concealer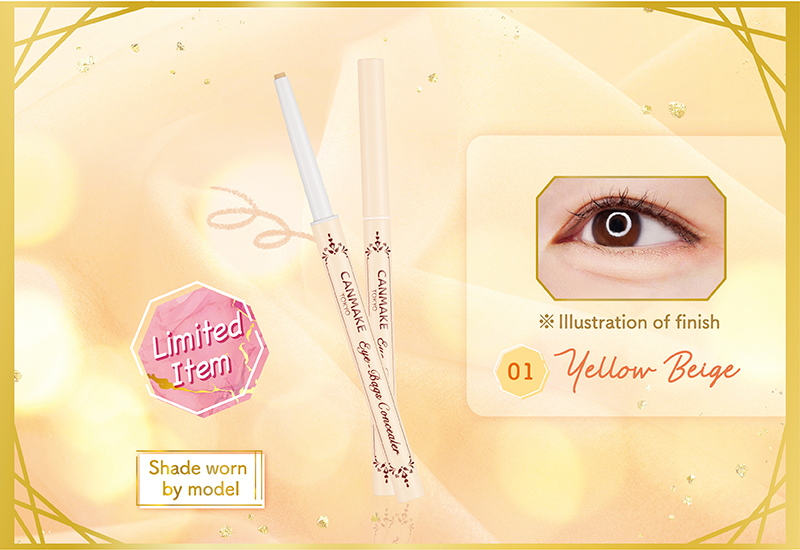 【Limited Item】【Shade worn by model】
01 Yellow BeigeA bright, yellowish beige. For yellow-toned skin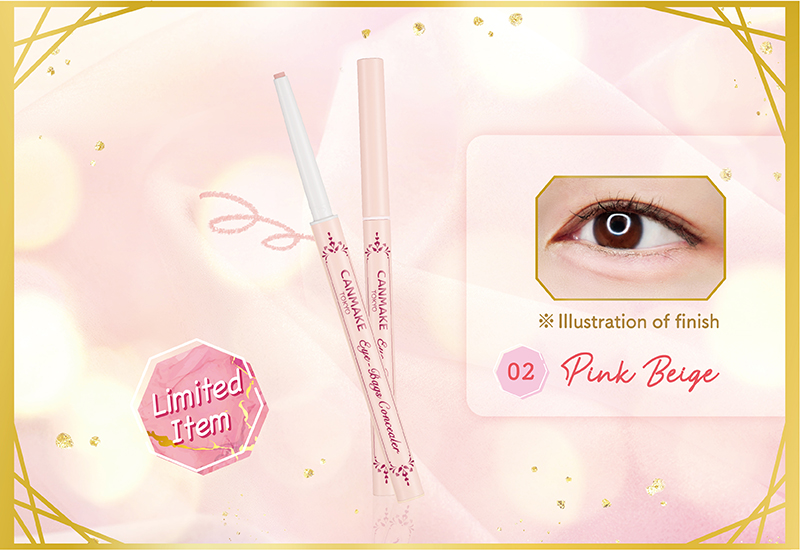 【Limited Item】
02 Pink BeigeA bright, pinkish beige. For blue-toned skin
If you want to make your under-eye area look plumper
We recommend teaming Eye-Bags Concealer with our 3way Slim Eye Rouge Liner♡
How to use
❶ Using Eye-Bags Concealer, draw a line along the part of the under-eye area you want to look plumper.
*The trick is to blend it immediately after application!
❷ Using 3way Slim Eye Rouge Liner, draw a shading line beneath the plump under-eye area and blend it all with your finger to finish ♪