2022 新品 x 門市首賣上市
STORE ONLY
高島生活館即日起 X 日本共同合作
全品空運與日本同步上市
04/01 Friday 上市
Let's have fun

輕鬆打造立體深邃大眼
【北美唯一總代理直營門市 x 最 齊 全 日 系 彩 妝 指 標 門 市】
改變的力量!簡單的化妝術!獲得他人良好的第一印象!
Fluffy marshmallow skin full of euphoria ♡
---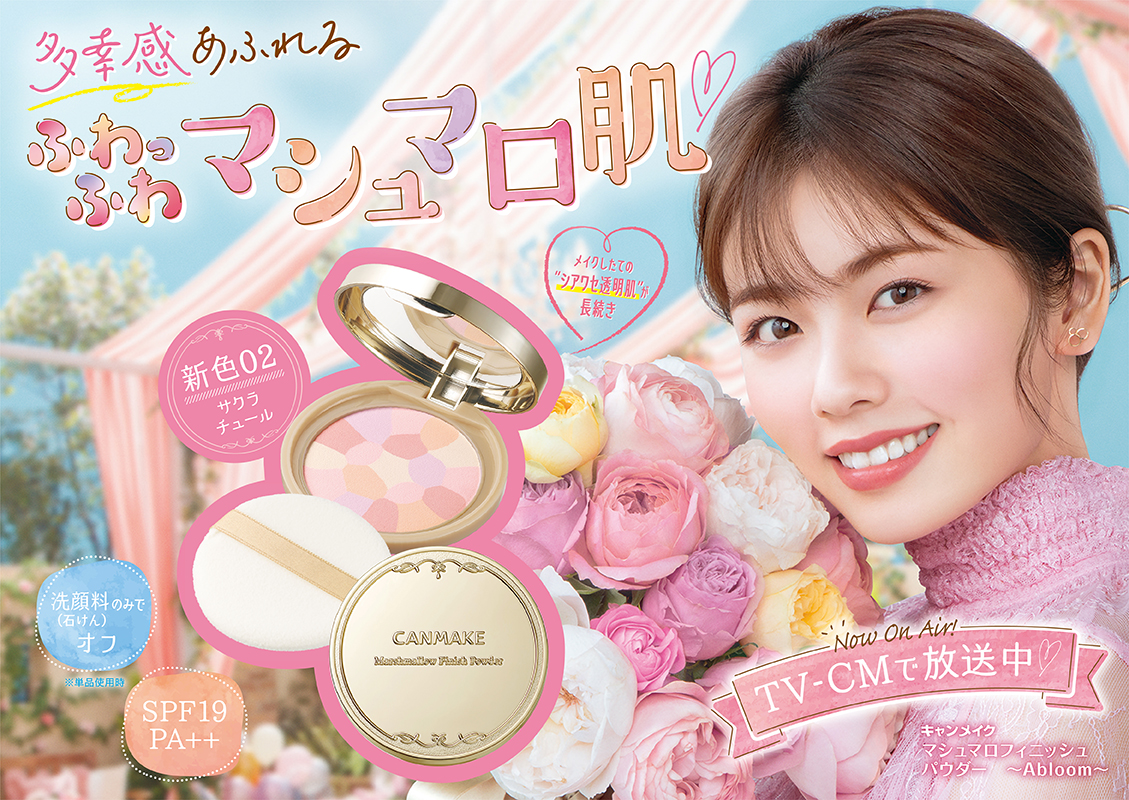 From marshmallow finish powder ~ Abloom ~ that keeps your freshly made transparent skin for a long time Introducing 02 Sakura Tulle, a new color that enhances the complexion! ♡ For clear skin that everyone longs for ... ♪
Transparency comes true with a single coat Marshmallow skin finish face powder that won't crumble for a long time ♡
Delivers translucence with just one application
Face powder for skin that stays looking flawlessly marshmallow-soft for hours and hours ♡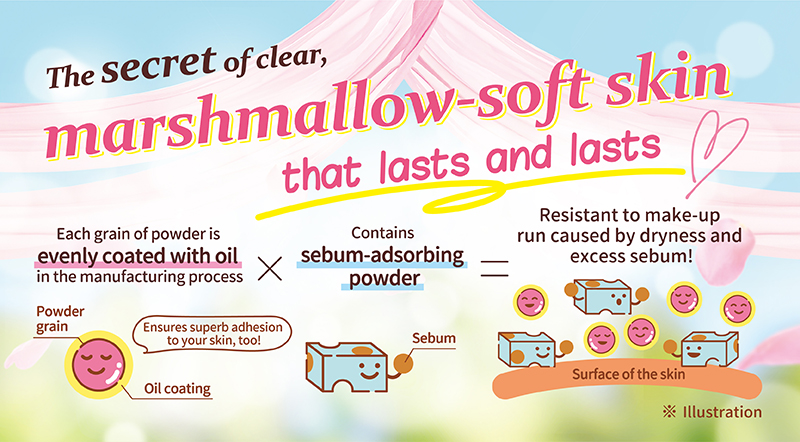 Your strongest ally for day-to-day mask use!
Use it to finish your base make-up
No more worries about color transfer!
♥How to use♥
Adjust the amount of powder to get the desired finish
You can also use a single color according to your worries
[01 Dearest Bouquet] Yellow ♡ For dullness around the eyes Green ♡ For redness of the nose Pink ♡ Adds a sense of complexion Purple / White ♡ As a highlight
[02 Sakura Tulle] Pink / Dark pink ♡ Adds a sense of complexion Purple / white ♡ As a highlight, beige ♡ For the part you want to cover
Canmake Marshmallow Finish Powder ~ Abloom ~ ¥ 1,034 each (tax included)
SPF19 ・ PA ++
Essence ingredient combination
Contains natural minerals
Strong against sweat and sebum collapse
With mirror puff
Can be removed with face wash * When used separately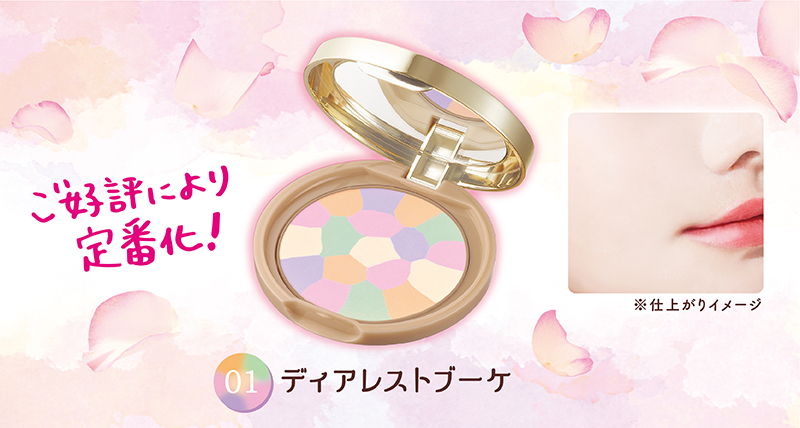 Standardized by popularity! 01 Deer rest bouquet 5 well-balanced colors to improve tone and correct dullness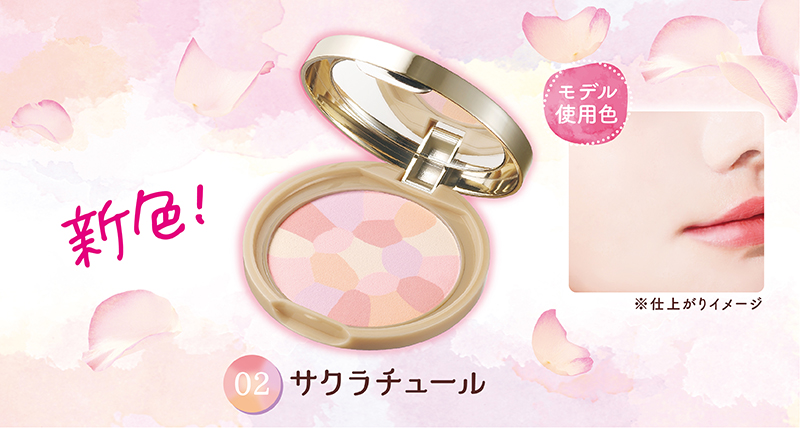 New color! 02 Sakura tulle ♪ Model color ♪ The soft pink color improves the complexion.
塗った瞬間モテ爪♡ネイル用ファンデーション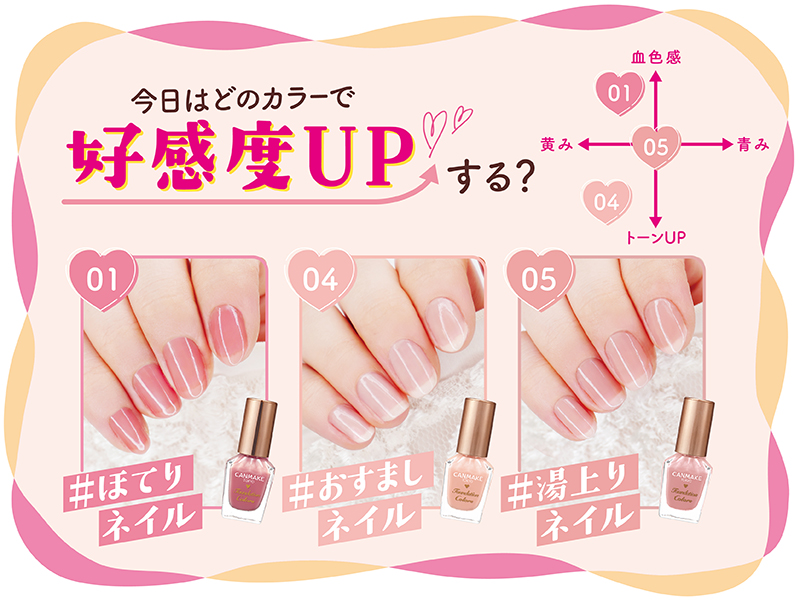 キャンメイク ファンデーションカラーズ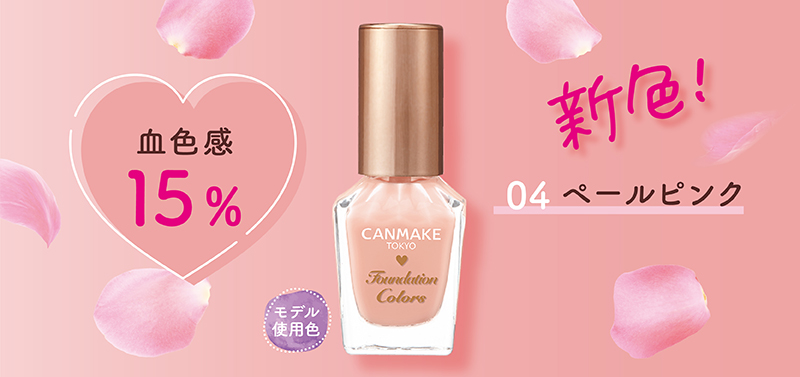 ♡血色感15%♡
新色!
04 ペールピンク
爪をトーンUPさせるミルキーなペールピンク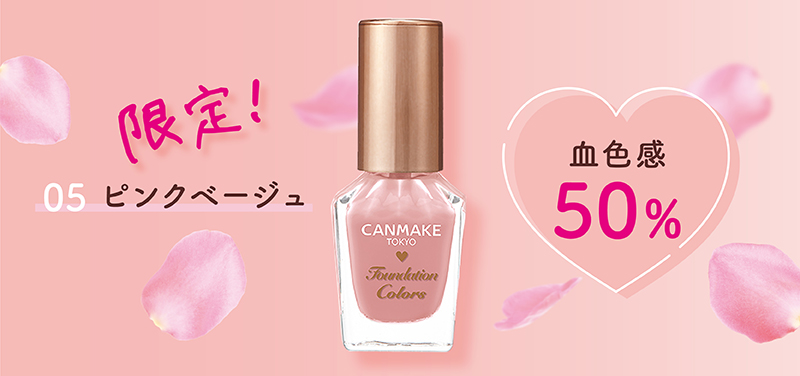 ♡血色感50%♡新色!05 ピンクベージュ
肌になじむピンクベージュ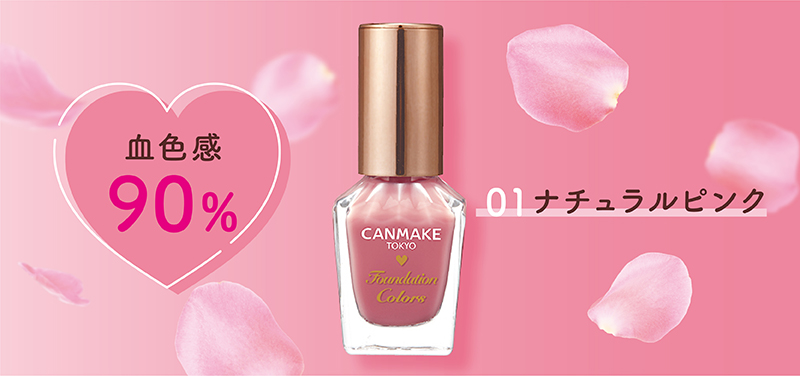 ♡血色感90%♡01 ナチュラルピンク
血色感をプラスするシアーなピンク
"Don't overdo it" is just right ♡ Glitter that adults can use is now available!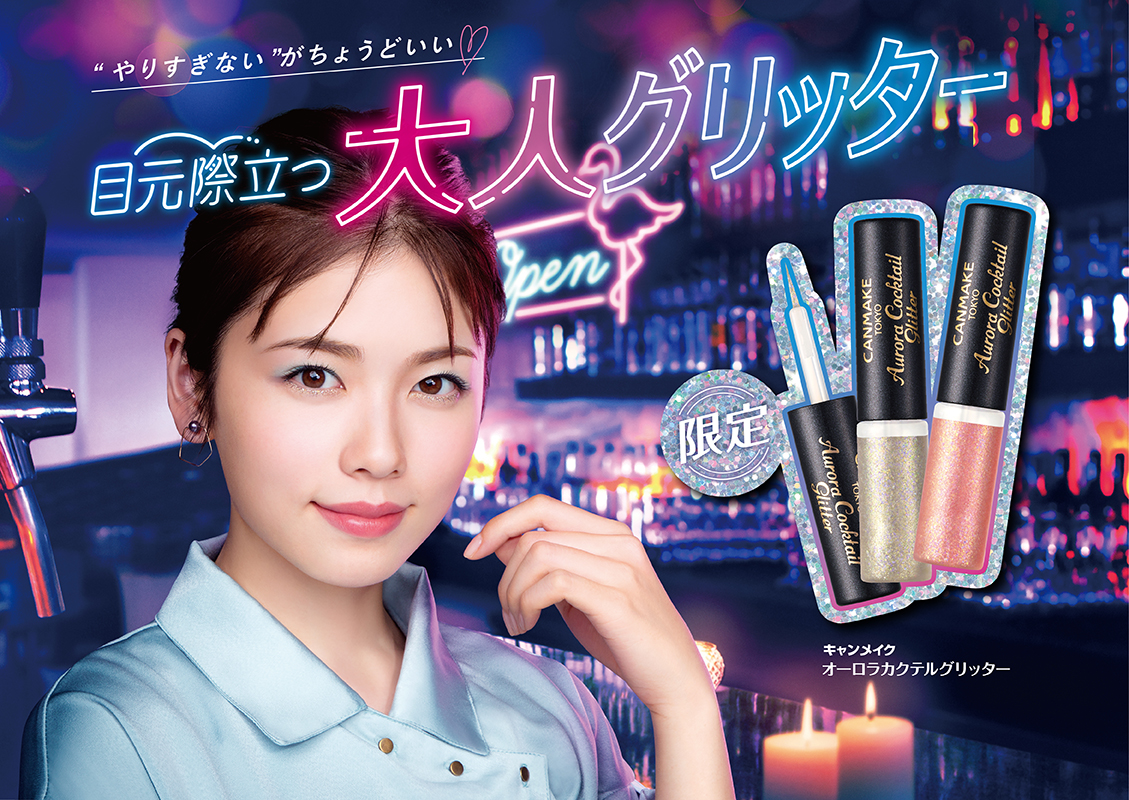 Easy to use without being too large! Colorful glitter with plenty of high-brightness glitter ✨ "I want to make my eyes look cute, but it's a little too flashy ..." For eye makeup that feels like that Lame particles are just the right size Aurora Cocktail Glitter is perfect!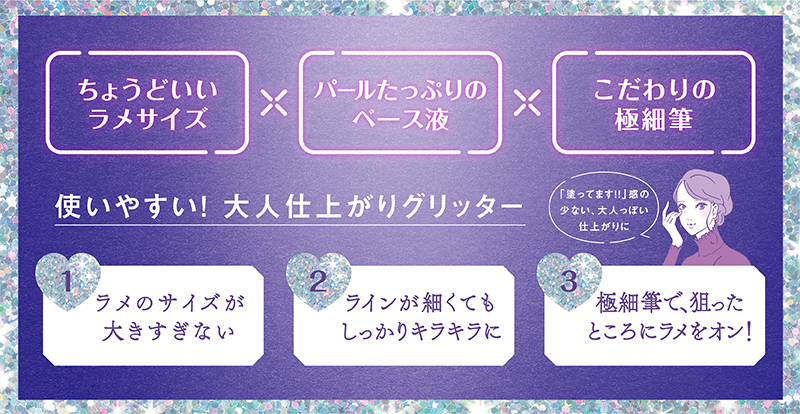 ① The size of the lame is not too large By not making the lame particle size too large Finished with an exquisite shine that does not stand out badly.
② Even if the line is thin, it will be shining firmly ✨ Because a large amount of pearl is mixed in the base liquid It shines well even if it is applied lightly and modestly.
③ With a fine brush, turn on the glitter where you aimed! Uses a soft and easy-to-use ultra-fine brush.
Canmake Aurora Cocktail Glitter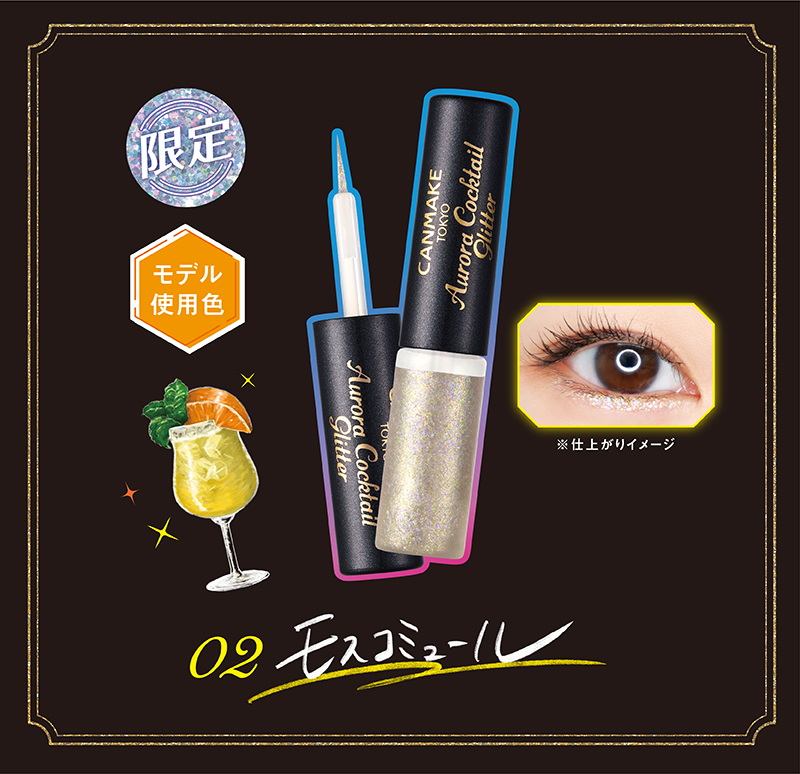 02 Moscow Mule limited color model use color Gold base that is familiar to the skin
03 Cranberry sangria limited color Pink base that gives a feeling of complexion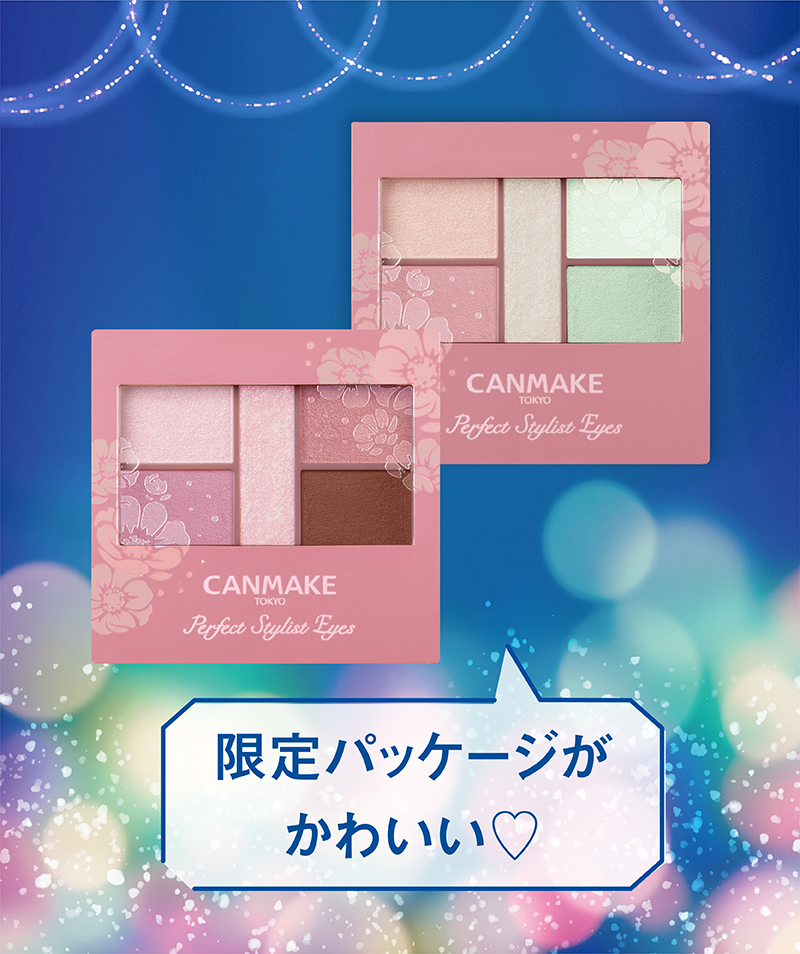 From the popular Perfect Stylists Two colors you want to use this spring!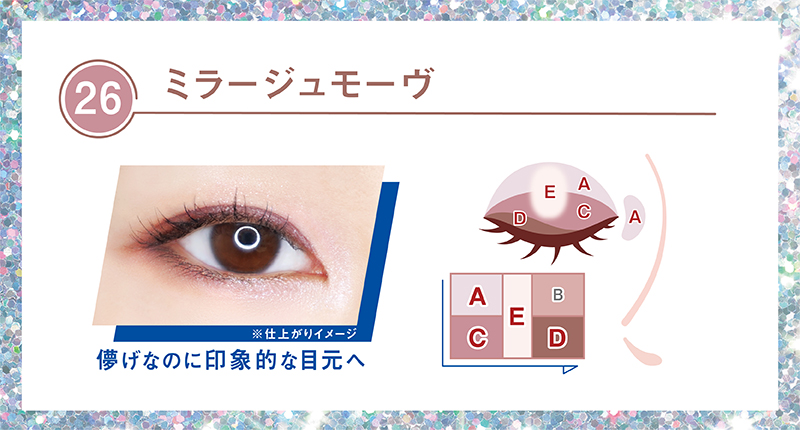 Introducing recommended How To I put it on the inner corner of the eye The highlight color is the point! Apply 1, A to the entire eye hole and between the inner corner of the eye and the nose. Place 2, C as shown in the figure. Use 3, D as the line color and tighten. 4, Finish by layering E on the center of the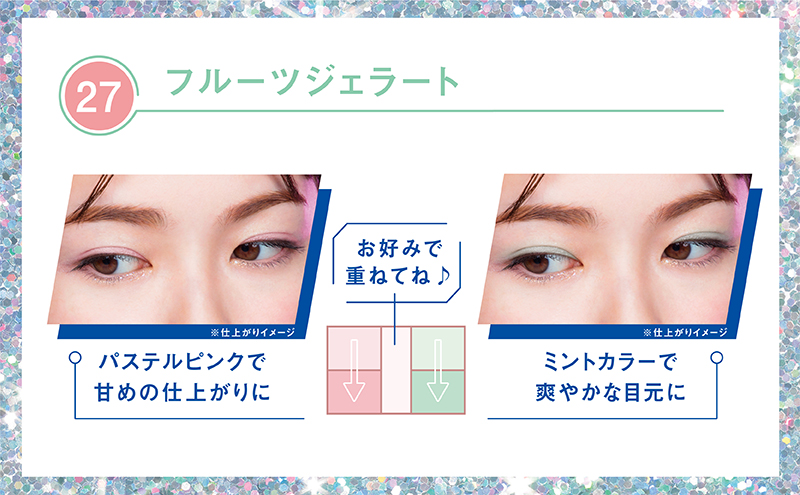 In this color, in each of the left and right columns Gradation painting is recommended! Pastel colors are hard to use ... ???? But but! Finished in a transparent color so that it fits easily on the skin With this palette, It's not too flashy and it's naturally organized ♡

With a convenient mirror and an easy-to-use double-ended tip!